About the Workshop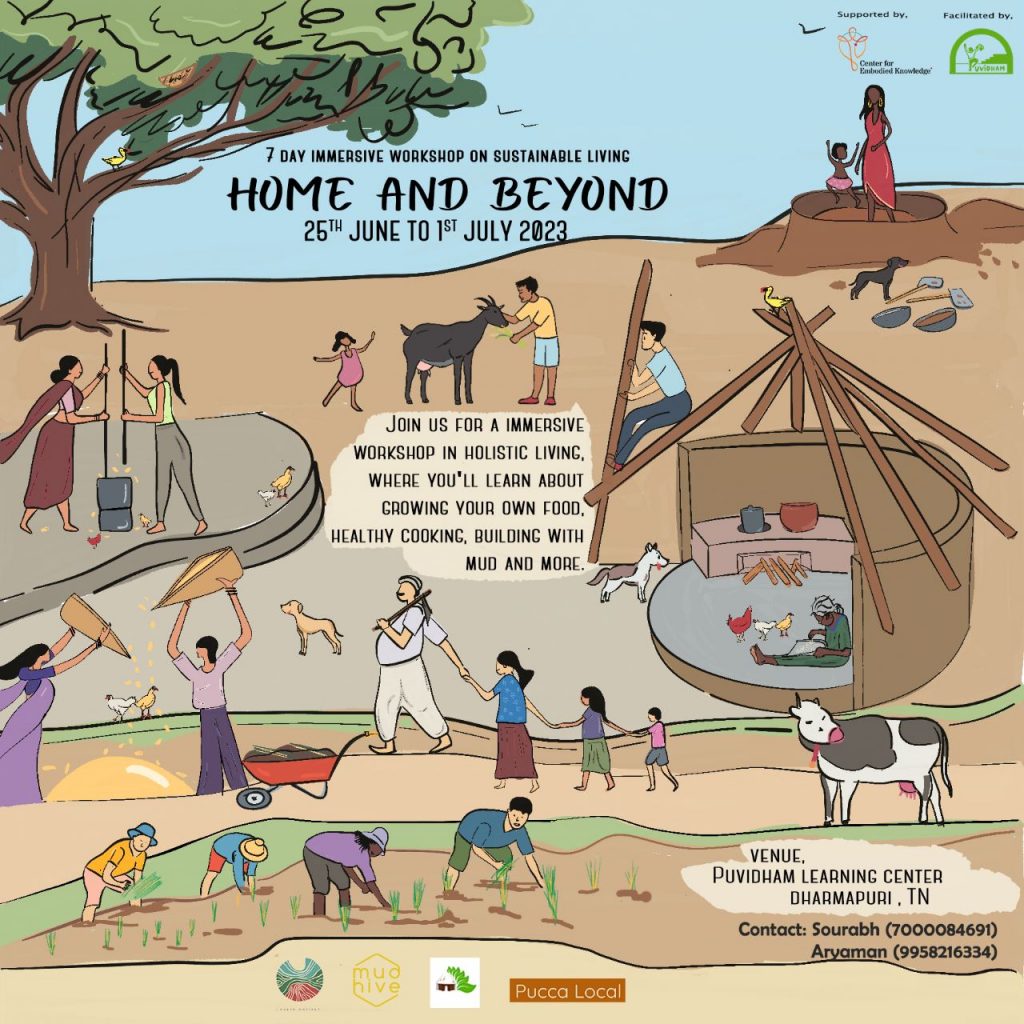 Click here to register for the workshop.
For more queries contact
Aaryamaan at +91 9958216334 or Sourabh at +91 7000084691.
"Home and Beyond" is an immersive workshop held at Puvidham School in Dharmapuri, Tamil Nadu, where the participants learn the ins and outs of sustainable living. Participants learn to grow their own food, cook healthy meals, and build a mud home. It's a perfect opportunity for families looking to transition to a more sustainable lifestyle. But here's the best part – it's not just about building a sustainable home, it's about learning to live sustainably.
This workshop is hosted by Puvidham in collaboration with PuccaLocal, Mudhive, and Urvee Trust with the support from Center for Embodied Knowledge.
Here's a short video about our previous workshop
Don't miss out on the trans-formative experience of our"Home and Beyond" workshop!